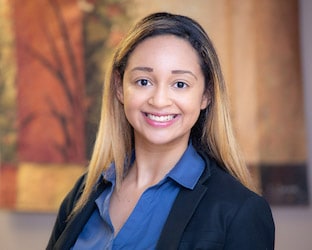 Ashley Collis-Burgess
Marketing Manager/Paralegal
Download VCard
Phone: 212.943.1233 Ext: 4
Fax: 212.943.1238

11 Broadway #715
New York, New York 10004
Ashley Collis-Burgess is Malecki Law's paralegal and marketing manager. She oversees the marketing operations, performs research, investigative work, editing and provides administrative support to our team of securities attorneys.
Ms. Collis-Burgess graduated with honors from Cornell University where she majored in both English and Government, with a minor in Inequality. While at Cornell University, Ms. Collis-Burgess explored her interests in a wide range of courses within the School of Arts & Sciences before declaring her majors. In her junior year, Ms. Collis-Burgess spent a semester abroad in England, studying Politics and International Relations at the University College London. Directly after her time in England, Ms. Collis-Burgess spent the following summer teaching English and contributing to the marketing outreach for an NGO based in Indonesia.
Outside of the classroom, Ms. Collis-Burgess was an active volunteer and member of her campus community service organization. Additionally, Ms. Collis-Burgess was the Vice President and Director of Finance for her campus chapter of an organization for mentoring lower-income students in entrepreneurship. Ms. Collis-Burgess is driven to help foster a fairer securities market from her understanding of inequality issues and the importance of financial literacy.
After graduating from Cornell University in 2016, Ms. Collis-Burgess worked on freelance writing assignments and interned in content marketing for flexible office space online marketplace, LiquidSpace. On the side, Ms. Collis-Burgess pursued her childhood curiosity in the entertainment industry by appearing in non-speaking roles, with some features in commercials and television productions. Prior to joining Malecki Law in the fight for investor rights, Ms. Collis-Burgess worked as a paralegal at another NYC law firm, assisting the attorneys with debt settlement, martial, family, criminal and civil rights matters.
When not reading the latest financial services industry news, she likes to go to the gym, act, read, travel abroad and play tennis.
Education
B.A., Government, English, Cornell University
magna cum laude