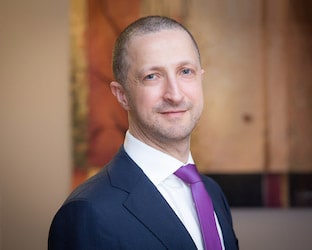 Darryl J. Bouganim
Associate Attorney
Darryl Bouganim is a securities attorney with an impressive track record in his representation of defrauded investors and securities industry professionals with employment issues, having won awards and favorable verdicts against large securities brokerage firms. His practice focuses on securities fraud, commercial litigation, and securities employment or industry disputes. Mr. Bouganim is licensed to practice in New York and New Jersey, and he provides top-notch legal representation to his clients in arbitration, state and federal court litigation, mediation, and regulatory matters.
On behalf of defrauded investors, Mr. Bouganim aggressively pursues FINRA arbitration claims to recover investor funds from negligent and fraudulent broker-dealers. He has represented investors in Ponzi schemes and other types of theft and fraud cases, as well as claims that include breach of fiduciary duty, unsuitable investment recommendations, misrepresentation, failure to supervise, and unauthorized trading.
In his securities employment practice, Mr. Bouganim helps financial services professionals resolve issues with employment and breach of contract issues, promissory notes, transition to new firms, expungement of false and defamatory language on their Form U4 and U5 records, counsel through internal or external investigations, and respond to regulatory inquiries by the SEC via subpoena and FINRA via "8210 Requests." Mr. Bouganim has successfully represented non-industry individuals, as well as registered investment advisors, issuers and others, in giving testimony and responding to SEC subpoenas related to investigations of insider trading and other securities law violations. Mr. Bouganim has helped numerous FINRA-registered financial professionals remove unjustly placed customer complaints and employment-related termination disclosures from their BrokerCheck CRD in expungement proceedings.
Originally from Toronto, Canada, Mr. Bouganim relocated to the United States to practice law. He joined the Malecki Law team after a few years of representing investors, as well as advising clients in contractual, labor, and insurance matters at another New York City law firm. Mr. Bouganim has also worked with vulnerable immigrant populations, including refugees fleeing persecution, neglected children, and trafficking victims, helping them file for immigration status and permanent residency (i.e., green cards). He has also served on the Disability Law Committee with the New York City Bar Association.
Before practicing securities law, Mr. Bouganim earned a master's degree in psychology and was a Certified Rehabilitation Counselor. He spent over a decade assisting injured workers and consulting for major worker compensation carriers within the insurance industry. In his prior work, Mr. Bouganim advocated for people with acquired disabilities, including those injured in the workplace and in motor vehicle accidents. He reviewed worker compensation claims and developed return-to-work plans, which included close coordination with employers to remove workplace barriers. Mr. Bouganim eventually transitioned to a leadership role as a territory manager with a subsidiary of Liberty Mutual Insurance, where he managed a large team of disability management consultants and oversaw multi-million-dollar budgets. Mr. Bouganim further served as a subject matter expert on disability and employment issues for insurers, advising how they could minimize risk and future claim costs.
Mr. Bouganim graduated top of his class from Michigan State University College of Law. Among other accomplishments, he attended as a visiting student at the George Washington School of Law at American University and completed a federal internship with the United States Office of Personnel Management (OPM) in Washington, D.C. in its Labor Relations and Pay & Leave departments. Mr. Bouganim further represented investors in FINRA arbitration and mediation in his law school securities clinic. The highlight of his experience in the securities clinic was working alongside attorneys to recover financial losses for retirees in arbitration claims against major financial institutions.
A compassionate attorney, Mr. Bouganim transitioned into securities law to help defrauded individuals recover their hard-earned money from unscrupulous practices by financial professionals under the watch of financial institutions. Mr. Bouganim is also determined to help employees in the securities industry who have been wronged and wish to clear their name. Mr. Bouganim's drive to help others, topped with his multifaceted work experience, have shaped him into a trustworthy advocate for investors and financial service industry employees alike.
Education
J.D., Michigan State University College of Law
cum laude
M.Sc., Illinois Institute of Technology, Rehabilitation Counseling
B.A., York University, Psychology
Admissions New York
New Jersey
U.S. District Court Southern District of New York
U.S. District Court Eastern District of New York
U.S. District Court District of New Jersey

Professional Memberships
Public Investors Arbitration Bar Association (PIABA)
New York City Bar Association