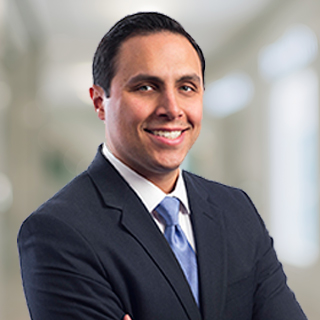 Robert M. Van De Veire
ROBERT M. VAN DE VEIRE's practice focuses primarily on arbitration and litigation in the securities and banking industries.
Bob frequently represents individuals and institutions that have been the victims of securities fraud and broker-dealer negligence. While at Malecki Law, Bob has helped recover millions of dollars for a wide range of individuals – from retired school teachers and union workers to the founders and executives of large corporations both in the United States and abroad.
In addition to his work on behalf of investors, Bob represents individuals who work in the securities and banking industries. He regularly counsels professionals who are the subject of a FINRA or SEC investigation, as well as those who are involved in a dispute over an unpaid bonus or promissory note.
Bob also advises financial professionals interested in filing Dodd-Frank, IRS, and other whistleblower complaints. He has appeared on national news, providing commentary on issues related to arbitration.
As an undergraduate, Bob participated in Drew University's prestigious Wall Street Semester and spent two years working for an independent financial adviser affiliated with a large national broker-dealer.
PROFESSIONAL MEMBERSHIPS
Co-Chair, New York County Lawyers Association's (NYCLA) Securities and Exchanges Committee.
Member, Public Investors Arbitration Bar Association (PIABA). Active within the Self-Regulatory Organization Committee, the Amicus Committee and serves as a regular columnist for the PIABA Bar Journal.
Member, New York State Bar Association, and NYSBA's Securities Litigation and Arbitration Committee.
EDUCATION
J.D., St. John's University School of Law
B.A., Economics, Drew University
BAR ADMISSIONS
New York
New Jersey
Southern District of New York
District of New Jersey
PUBLICATIONS
Article: "Cross Examination of the Broker in Product Cases", Practising Law Institute, (July 2015).
Recent Arbitration Awards, PIABA Bar Journal (recurring column).
Fee-Shifting for Fraudsters: Why Claimants Don't Have to Agree, PIABA Bar Journal (pending publication).
Fear Not!!! Abbar Is Not A Bar To Selling Away Claims, PIABA Bar Journal, Vol. 21, No. 3 (2014).
Should Mid-Case Referrals Be Permitted in FINRA Arbitrations?, Practising Law Institute, Securities Arbitration 2014, 121 (July 31, 2014).
Triggering and Tolling: Application of the FINRA Eligibility Rule from a Claimant's Perspective, New York City Bar, Securities Arbitration & Mediation Hot Topics 2014, 23 (June 11, 2014).
Suitability in the Wake of FINRA Regulatory Notice 12-55, PIABA Bar Journal, Vol. 19, No. 3 (2012).
Ethics in Discovery: Court and Arbitration, Practising Law Institute, Securities Arbitration 2012 (August 2, 2012).
Secondary Liability Under Section 10(B) Of The Securities Act Of 1934 And Rule 10b-5 Post-Stoneridge, The Journal of Civil Rights and Economic Development (Summer 2011).
OTHER INTERESTS
As a member of Drew University's varsity men's lacrosse team, Bob twice received the honor of being named to the Middle Atlantic Conference's All-Academic Team.
As a practicing attorney, Bob has remained involved with his alma mater St John's. He has coached several PTAI mock trial teams and also guest lectured students at the Securities Arbitration Clinic.