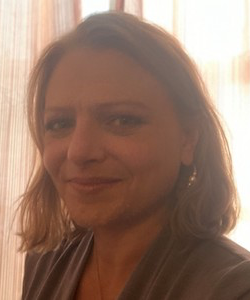 Sarah Lyon
Sarah Lyon has been working with the team at Malaki Law, joining as an intern in May of 2020. She has been focusing on an array of securities law matters. As a 2022 J.D. candidate she is in the top of her class at New York Law School and is also a Junior Staff Editor for New York Law School Law Review. Additionally, she has recently become a member of the school's Alternative Dispute Resolution team, where she enjoys being able to come up with creative ways to come to agreement and resolve the various scenarios with which their team is presented.
Prior to going back to school, she was an accomplished, results-driven professional. She has had years of experience in the financial world of media and publishing, and in the luxury sector, where she focused on building successful relationships and companies. Her exceptional communication and writing skills have led to demonstrated success, delivering out-of-the-box thinking, considered approaches, and innovative ideas in successful efforts to build teams and brands.
Sarah is currently interested in privacy and security law, but her highly developed deductive reasoning and inferential thinking have served her well as she has dived head-first into the world of securities law and securities fraud. As a self-starter with the ability to balance multiple projects under tight deadlines and function efficiently in a fast-paced environment, she has worked with the team of interns this summer to oversee a "facelift" for the Malaki Law website. In addition to conducting general legal research for ongoing projects, she and the team checked and updated legal information throughout the site. Sarah also contributed new pages of her own to the site, including our page on the Wells Notice, the newly passed Regulation Best Interest protocols, and our informative FAQs page. She is continually researching how current events are directly affecting and being affected by Securities Law and the legal process. This research by her and the Malecki law team has led to some interesting and informative pieces on our blog site, which is continually getting updated with new posts on recent landmark decisions, noteworthy regulatory changes, and legal trends and developments.
Sarah was born and raised in Central New Jersey and received her Bachelor of Arts degree in Psychology with a focus on gender studies from Duke University. She is active in the Duke alumni community and looks for any and every excuse to support her fellow Blue Devils. When she is not working or studying, she finds the time to travel down to North Carolina to visit both family and the Duke campus. And in her remaining spare time Sarah is a huge fan of any type of trivia or brain teasers presented to her and she cannot walk away from a puzzle unsolved.